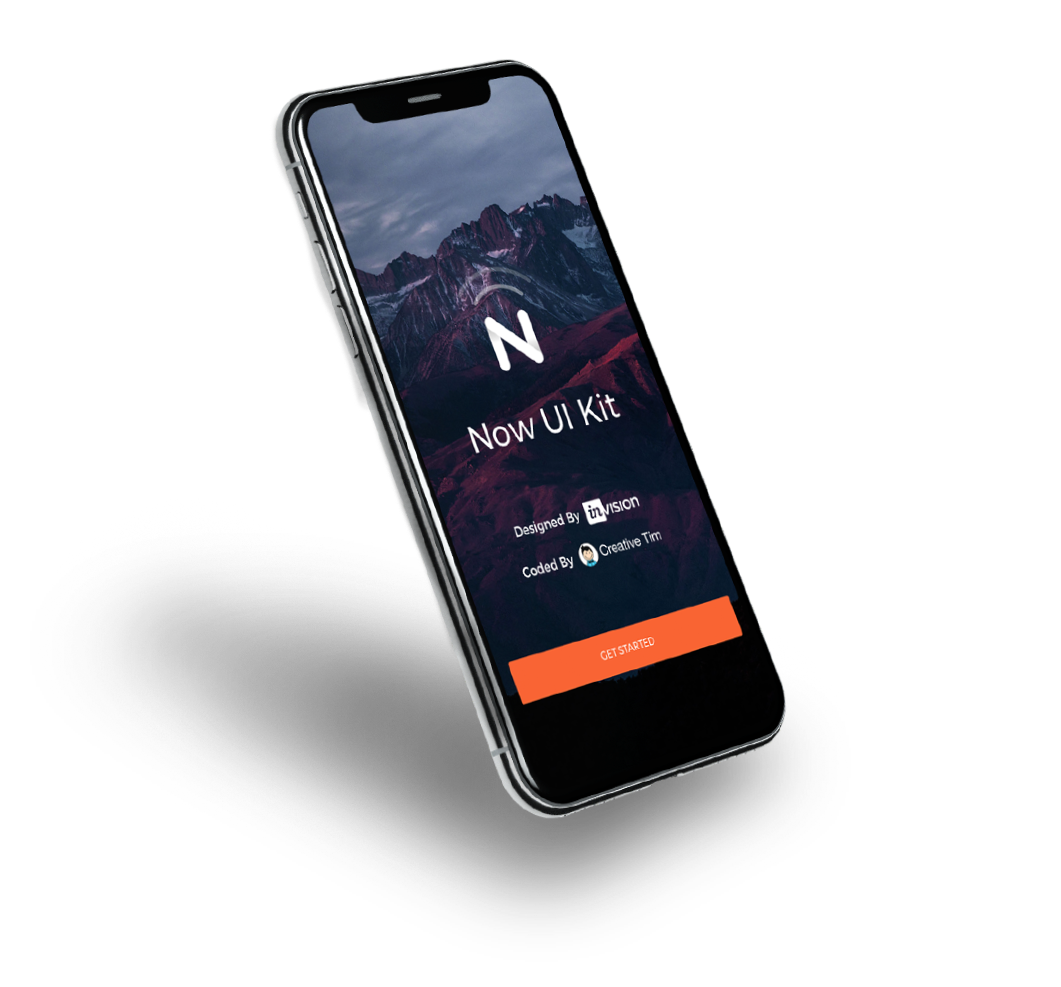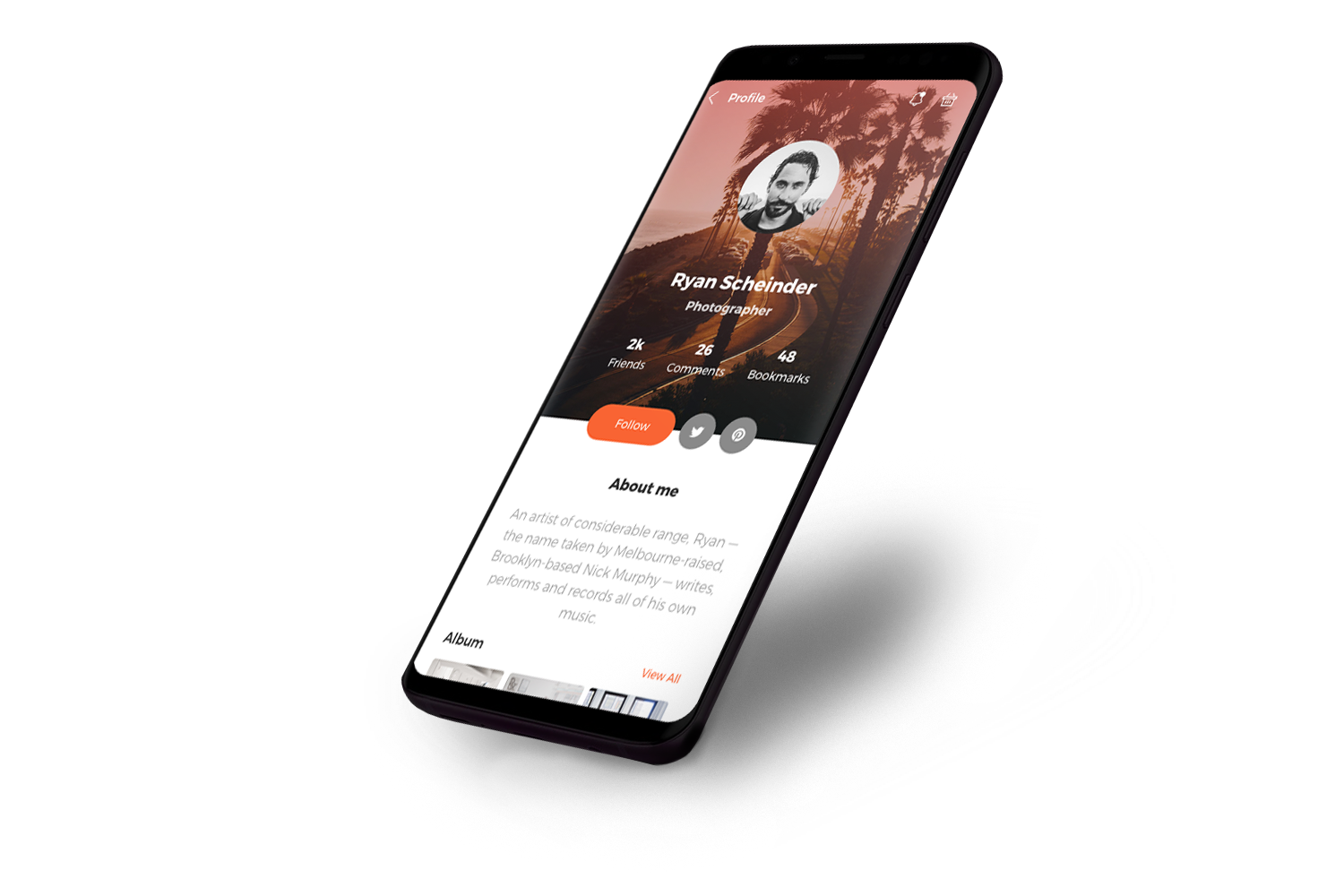 Now UI React Native is a fully coded app template built over Galio.io, React Native and Expo to allow you to create powerful and beautiful mobile applications. You will save a lot of time going from prototyping to full-functional code, because all elements are implemented over Galio and every element has multiple states for colors, styles, hover, focus, that you can easily access and use.
Open Source Fonts
We used Google Fonts (Open Sans) for the beautiful typography inside Now UI React Native.
Now UI Design
Now UI React Native has a fresh design inspired by Now UI Design System.
expo.io + iOS/Android
Save time writing the code one time and it will be automatically converted to native iOS and Android code.
Documentation
All components come with their own description and examples of how to use them. Please check the full documentation here.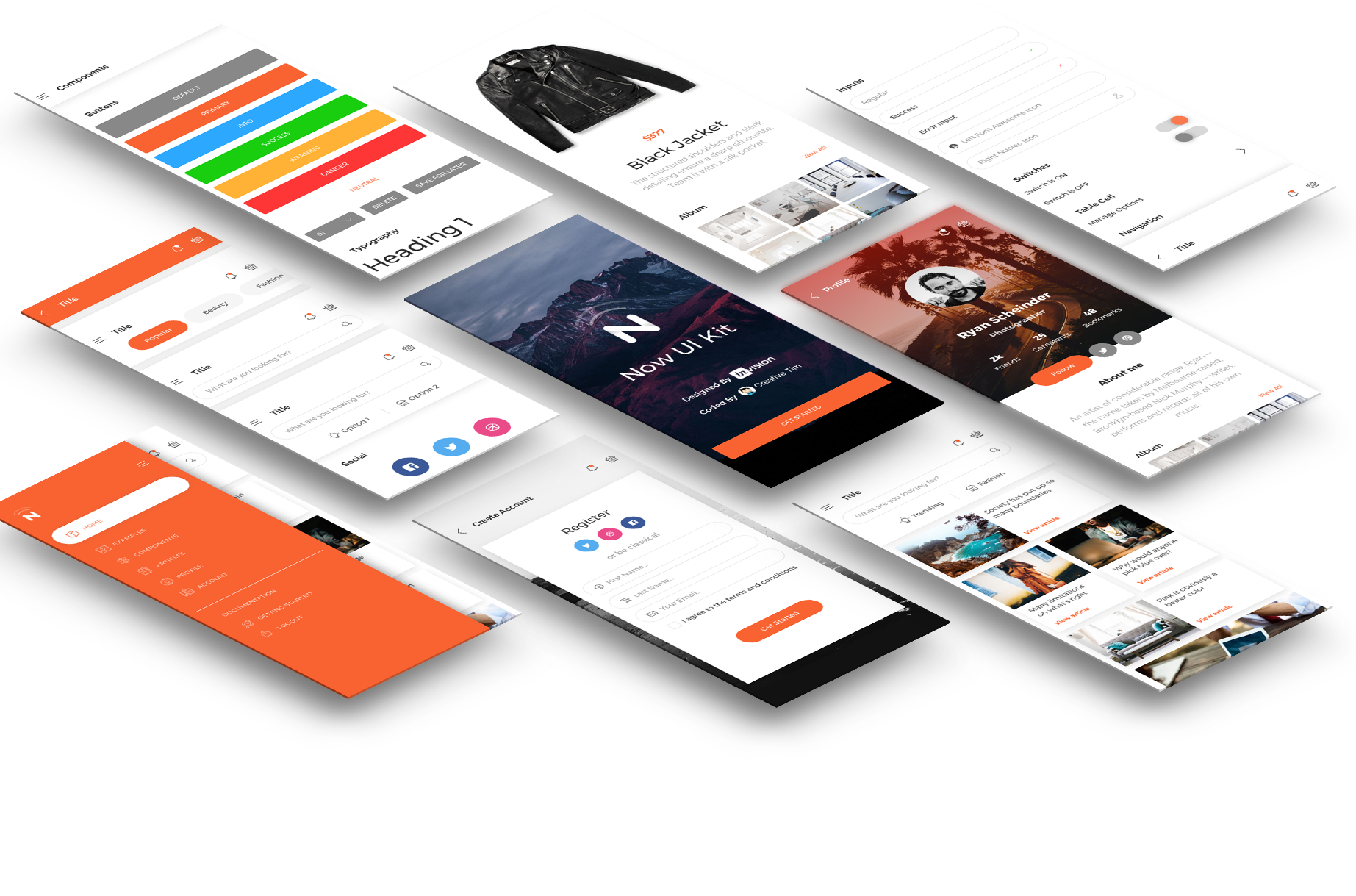 Unconventional Cards
One Card for Every Problem
We love cards and everybody on the web seems to. We have gone above and beyond with options for you to organise your information. From cards designed for blog posts, to product cards or user profiles, you will have many options to choose from. All the cards follow the Now UI principles and have a design that stands out.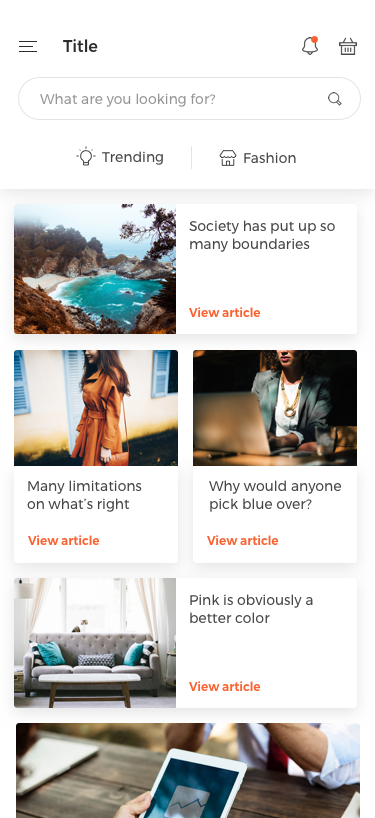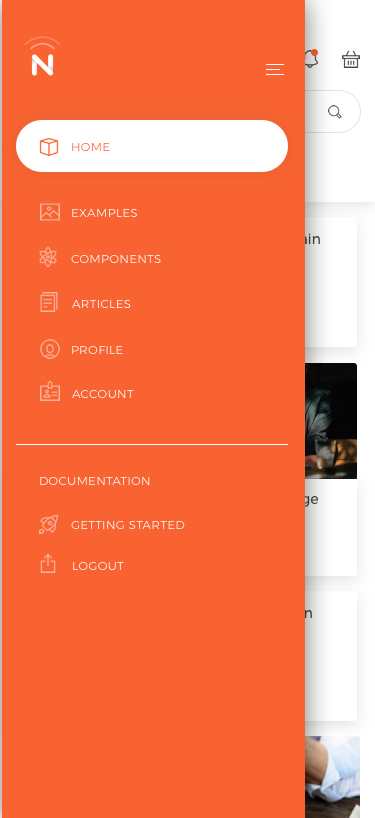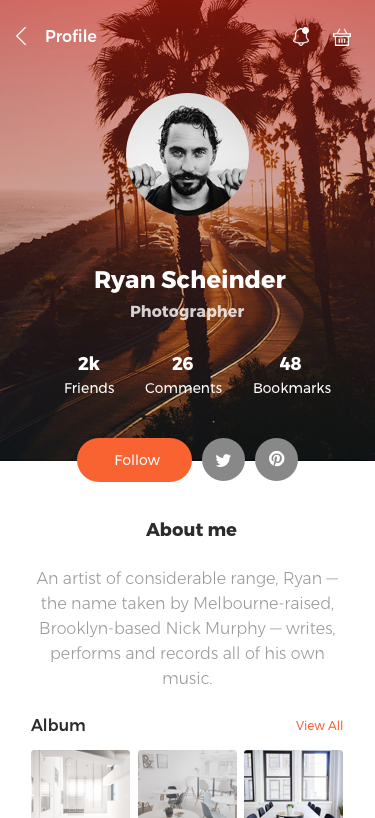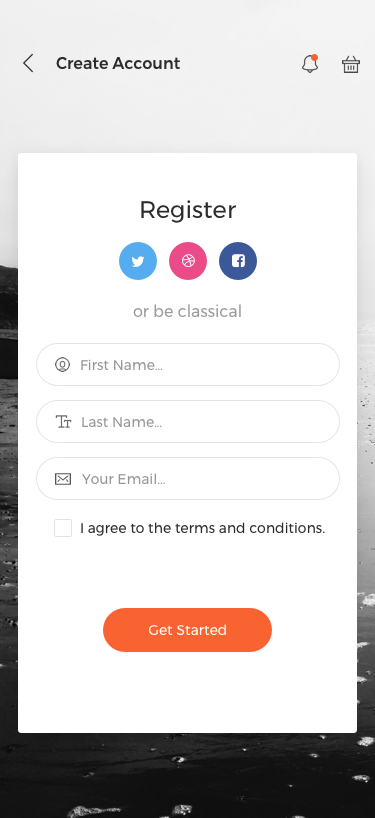 Example Pages
Pre-build Screens
Galio.io to make it resemble Now UI Design and also fit with each other. All the elements that you need to create an app have been designed with a new and fresh look. Besides the numerous elements and screens we created additional states for better customization. All these elements will help you take your project to the next level.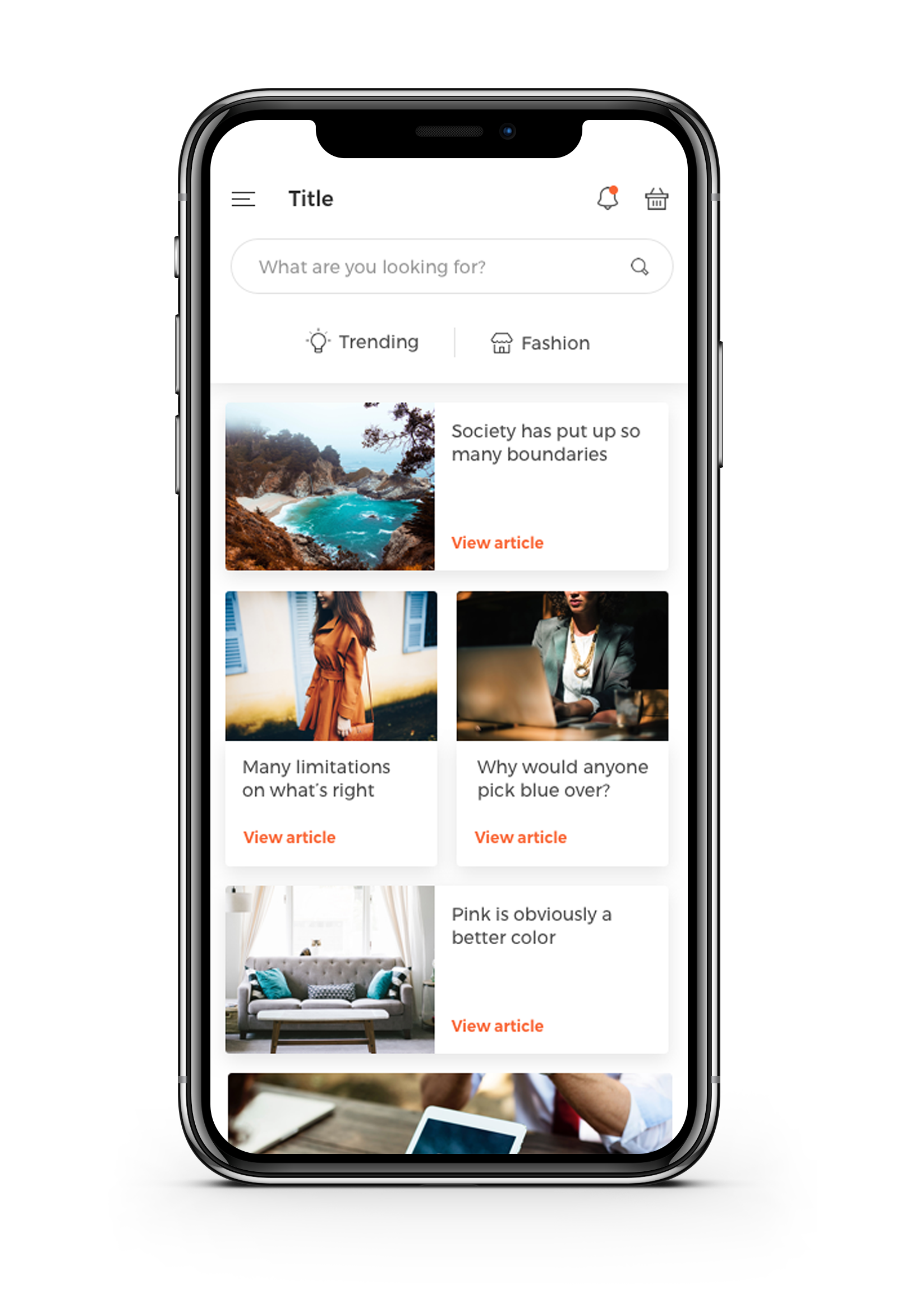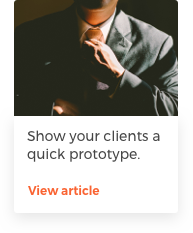 All screens
The easiest way to get started is to use one of our pre-built example screens. From profile screen to profile or account screen, you will be able jump start your development. Show your clients a quick prototype and get inspired for your next project!
Your work will get much easier
Expo.io
Expo is a free and open source toolchain built around React Native to help you build native iOS and Android projects using JavaScript and React.
Pre-Built App Template
Our product has an already built navigation system using react-navigation as its main library. On top of that, using our beautifully designed e-commerce screens you are ready to launch your awesome app.
Save Time
Using the Now UI React Native will save you large amount of time. You don't have to worry about customising or creating new basic elements or generating new components.
Save Money
Creating your design from scratch with dedicated designers can be very expensive. Using a react native app template is the best option to start your development while bootstrapping your budget.
Trusted by 765.000+ People
The UI Kits, Templates and Dashboards that we've created are used by 765,000+ web developers in over 1.380.000 Web Projects. This is what some of them think:

Khaldi Yass
"As soon as I saw this kit, everything else isn't the same anymore, I just can't describe it guys! Thank you for this work!"

Josh Murray
"Great! Used this for a client already and he is over the moon. Keep up the good work Creative Tim! 10/10 for design, colours, and the feel of the kit."

Michael Onubogu
"Damn Daniel!!! This Design System is fresh AF! Amazing work!"